Displaying items by tag: lapiplasty bunionectomy
Wednesday, 24 May 2023 17:10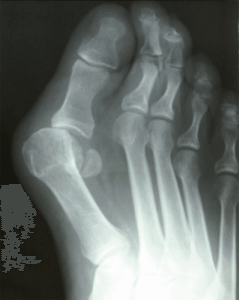 A bunion is a common foot condition I see at my clinic. It is amazing the different sizes and shapes of bunions I have seen during my career. There are a couple of things I have noted during this time. One is that the bunion gets bigger. It does not grow but the bone continues to move out of alignment. Secondly it is easier to fix earlier in the process especially when the other toes are not involved. Lastly, the most important aspect is proper procedure selection. This leads me to my discussion today. The Lapiplasty has really revolutionized bunion surgery.
I was listening to a lecture today and they were discussing the fact that there are over 150 different types of bunion surgery. Most of these techniques are no longer utilized. But this is important because it illustrates how difficult it can be to get long term corrections. This is why I am a fan of the Lapiplasty procedure. The Lapiplasty corrects the bunion at its apex. It helps to realign the bone in all 3 cardinals planes that the body moves in. It has helped surgeons to provide the best correction for the patient and speed recovery. I find this procedure has incredible outcomes and my patients are happy with their results.
If you are suffering from a bunion I can help. I have seen how painful and debilitating these can be. Make an appointment online or give us a call at 425-391-8666
Sincerely,
American College of Foot & Ankle Surgeons
Tuesday, 23 March 2021 18:49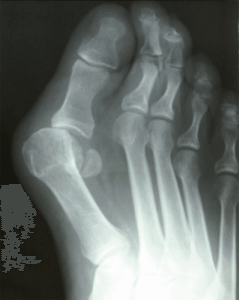 There are many different procedures that can be selected for bunion surgery. These can range from head procedures, midshaft procedures and base procedures and even joint fusions. The procedure selected can often be related to other conditions of the foot as well as how large the bunion itself is and how the patient is. The most important part about procedure selection is having an examination by a physician radiographically and clinically.
The Lapidus procedure has been around for an extremely long time and provides great bunion correction. The Lapidus bunion procedure itself inherently is a little more challenging than some of the other bunion options. Recently new instrumentation has been developed to make the Lapidus bunion procedure easier and more reproducible. This cuts down on recovery and operating room time for the patient and ultimately improves outcomes.
At Issaquah Foot and Ankle Specialists, we have been performing the Lapidus bunionectomy for years and on 100s of patients. The lapiplasty instrumentation has been extremely helpful we have seen increased patient satisfaction. If you are contemplating a bunionectomy I highly recommend an evaluation to see if the Lapiplasty is appropriate for your bunion.

Give us a call at 425-391-8666 or make an appointment online.