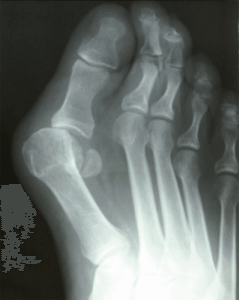 There are many different procedures that can be selected for bunion surgery. These can range from head procedures, midshaft procedures and base procedures and even joint fusions. The procedure selected can often be related to other conditions of the foot as well as how large the bunion itself is and how the patient is. The most important part about procedure selection is having an examination by a physician radiographically and clinically.
The Lapidus procedure has been around for an extremely long time and provides great bunion correction. The Lapidus bunion procedure itself inherently is a little more challenging than some of the other bunion options. Recently new instrumentation has been developed to make the Lapidus bunion procedure easier and more reproducible. This cuts down on recovery and operating room time for the patient and ultimately improves outcomes.
At Issaquah Foot and Ankle Specialists, we have been performing the Lapidus bunionectomy for years and on 100s of patients. The lapiplasty instrumentation has been extremely helpful we have seen increased patient satisfaction. If you are contemplating a bunionectomy I highly recommend an evaluation to see if the Lapiplasty is appropriate for your bunion.

Give us a call at 425-391-8666 or make an appointment online.