Neuromas - How To Treat Them
Neuromas - How To Treat Them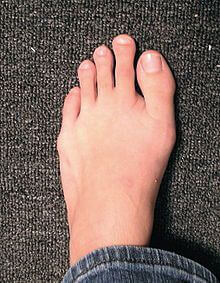 Neuromas can be unbearable for patients. It is common to see patients who are avid cyclists experiencing burning and tingling in one or both of their feet. Often we relate this to the tight fitting cycling shoes or the increased forefoot pressure with pedaling. Typically patients have tried a wider cycling shoe or see a bike fitter and still have not received much relief. It is important to get a correct diagnosis established and then a proper treatment protocol can be initiated. Neuromas are most often described as a burning, tingling or electrical pain to the 3rd and 4th digit.

Patients additionally will often relay a balled up sock or feeling like they are walking on a marble. The 3rd interspace is the most common area to develop a neuroma and diagnosis can be confirmed with a "positive mulder's click" and an ultrasound or x-ray. One of my favorite treatment options is sclerosing therapy to stop the nerve from transmitting a pain signal. Sclerosing therapy has proved to be highly successful even for patients that have tried multiple other treatment options. I see patients that are ready to have the neuroma surgically removed and I recommend trying the sclerosing therapy first. The majority of patients go on not to need surgery and resolve their neuroma pain.

If you are experiencing this type of pain, give us a call at 425-391-8666 or contact us online for an appointment.
Latest from bfdadmin