New! At Issaquah Foot & Ankle Specialists, we have everything you need here at our clinic. This is our only location, so we make certain that you have everything needed on-site.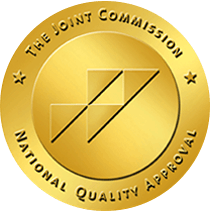 Our Podiatry Services Include:
High resolution imaging, digital x-rays, fluoroscopy, ultrasound imaging
On-site Surgical Center, Certified by the Joint Commission
Digital casting lab and prescription custom orthotics dispensed on-site
Emergency and trauma care
On-site anesthesia is available
Heel pain specialists
Read more about the advantages of choosing Issaquah Foot & Ankle Specialists as compared to other clinics who only have satellite locations here in Issaquah.
Foot pain may not seem like a serious medical issue, but it affects nearly every aspect of a person's everyday life. The discomfort may stop you from going places, participating in activities you love, and can even make walking into work or taking the stairs a painful impossibility. The longer you wait to seek treatment, the more your condition will impact your life—and even your health and your mood will suffer as a result.
Our Issaquah Podiatrists Take a Custom Approach to Patient Pain
At Issaquah Foot & Ankle Specialists, we combine proven procedures with the latest technology to quickly get you back on your feet. From ankle sprains to surgeries, licensed Issaquah podiatrists Dr. Brandon Nelson and Dr. Timothy Young apply a personal approach to each patient, finding the right treatment to relieve pain and restore mobility as quickly and effectively as possible.
We can Relieve Many Painful Foot and Ankle Conditions, Including:
Heel Pain. While there are many different conditions that can cause heel pain, plantar fasciitis is by far the most common. Plantar fasciitis is an inflammation of the tendon that runs along the bottom of the foot, and usually causes severe pain in the heel that is worst first thing in the morning. In many cases, patients suffering from plantar fasciitis will also have a heel spur, a buildup on the heel bone that causes pain by burrowing into the surrounding tissues. Our doctors have established a unique treatment protocol that provides the best treatment for each patient's particular cause and severity of heel pain. We work to relieve your pain through dry needling, cortisone shots, growth factor injections, or non-invasive and non-surgical treatments that can eliminate the pain (such as prescription custom orthotics).
Surgery. We try to relieve most conditions without surgical intervention; however, our podiatrists are board-certified in foot surgery. If it becomes necessary to correct a bunion, hammertoe, or ingrown nail surgically, our surgery center is connected to our offices, ensuring easy access to relief of foot and ankle pain. Over ninety percent of the surgeries we perform are done in our next-door surgery suite.
Neuromas. Pain in the ball of the foot is often caused by a neuroma, or a swelling of the nerves underneath the base of the toes. Neuromas form as a result of a compression or trauma, and can cause burning pain, tingling, and even numbness in the foot and toes. We begin with conservative treatments to ease the pain, such as prescription custom orthotics and cortisone injections, before moving on to more aggressive methods such as surgery or chemical destruction of the nerve.
Sports Injuries. Athletes can suffer a number of foot and ankle injuries. Inflammation in the joints can cause turf toe, ankle sprains, sesamoiditis, and even tendon dislocation, while trauma and repetitive stress can cause fractures in the toes, ankle, and midfoot. Most conditions involve immobility in a boot or shoe to relieve stress while the bone is healing, but may involve surgery if the trauma is extensive. We always offer an aggressive rehabilitation program for athletic foot injuries, including maintaining ankle stability, preventing further injury, and returning the athlete to pre-injury functional level.
Achilles Tendonitis. A sudden increase in running, walking, or other repetitive activity can cause inflammation of the large tendon at the back of the heel, called Achilles tendonitis. The repetitive movements cause tiny tears in the tendon, which will not heal unless the tendon is allowed to rest. The earlier this condition is treated, the better the outcome—and in some cases, patients only need to ice the ankle or wear a splint or brace until the ankle has repaired itself. Patients suffering from severe and chronic Achilles tendonitis may need surgery to repair the tendon.
Ingrown Nails. Patients suffering from thick, brittle, or discolored nails may benefit from the latest in effective fungal toenail treatment, the HyperBlue laser. While laser technology can provide fungal relief, we also incorporate topical and oral medications to keep infections at bay. For patients with red, swollen, ingrown nails, we can remove the nail with outpatient surgery and prevent an infection from taking hold in the affected toe.
Put Your Hurting Feet and Ankles in Our Caring Hands
If you have ignored your feet for too long, it's time to take a step in the right direction. Drs. Young and Nelson use the most advanced diagnostic equipment and procedures, and are always implementing ways to deliver better treatment and results to their patients. Call the number on this page or fill out our online contact form to make an appointment today!