Displaying items by tag: heel pain in kids
Tuesday, 30 June 2020 01:43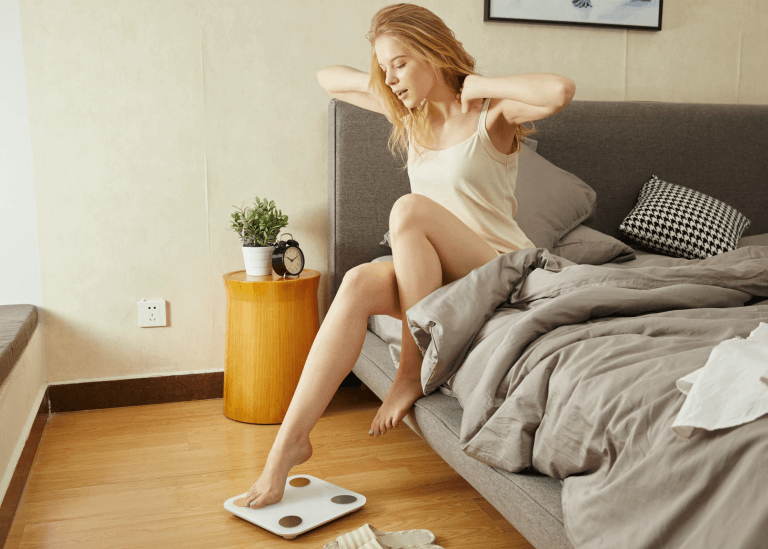 Getting up in the morning is hard enough without adding foot pain. Many patients present to our clinic with
morning pain
or first step pain that has been present for months. I believe this has to be a very challenging way to start your day and I empathize with anybody that suffers from this. The most common cause of morning pain or first step pain is
plantar fasciitis
, heel pain or
bone spurs
. Typically once calf muscle and plantar fascia have a chance to relax with sleeping a contracture occurs. This contracture makes for a tight fascia and heel cord so that when patients steps down after sleeping or after resting that tightness creates pain.
This morning or first step pain can create a cycle of chronic pain making plantar fasciitis hard to treat. I really encourage my patients to do a significant amount of calf and
plantar fascia stretching
. It is very important for patients to work on overall tightness of your calf and facia, utilizing tools like a foam rolling, calf stretching techniques or a theraband can help. I also encourage early intervention by a
foot and ankle
physician to avoid chronic fasciitis. Once patients reach a chronic fasciitis state can be extremely challenging and frustrating for both the patient and physician alike. At Issaquah Foot and Ankle Specialists, we pride ourselves on utilizing the most advanced treatments available to cure plantar fasciitis once and for all. If you're suffering from morning pain or plantar fasciitis, give us a call at 425-391-8666 or
make an appointment
online today.
Wednesday, 01 April 2020 23:50

At
Issaquah Foot and Ankle Specialists
, we commonly treat kids with heel pain. Often times these are kids in the 8-14 age range who have increasing pain with activities. The majority of these kids are highly active and involved in more than one sport. Kids often don't have
heel pain
in the morning or experience much swelling or stiffness. Additionally, often times they have siblings or parents who've had heel pain.
We highly recommend having them evaluated by a physician to diagnose and treat the cause of the condition. X-ray usually gives an accurate cause of heel pain in pediatric patients. The majority of kids we treat can get back to full activities very quickly with a huge reduction in pain in just a few days. If you have a child suffering from heel pain, we highly encourage seeking the help of a foot and ankle physician. Give us a call at 425-391-8666 or
make an appointment
online.