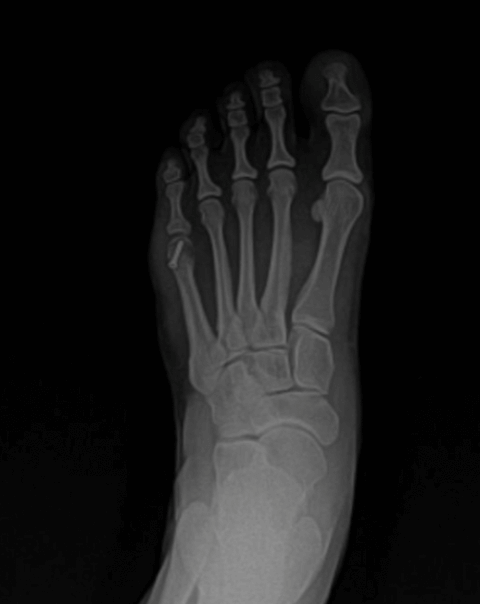 Dr. Timothy Young
, a Board-Certified Foot Surgeon, Discusses Removal of Hardware After Foot Surgery.
Hardware for
foot surgery
typically would consist of screws and if necessary, plates. Sometimes Staples wire and pins are used. Screws and plates can cause irritation after the surgery is complete and the bones have healed. At this point many of our patients asked to have hardware removed. If it involves just screws this is often a very simple process. It is a matter of locating the hardware to make the ideal incision for removal, and then removing the hardware. In the case of the screw is still embedded down with the head of the screw at the surface of the bone.
Sometimes there is bone overgrowth, and this requires a larger incision and bone removal. This would happen typically if it h been more than one or two years after the original surgery. Prior to surgery using x-ray or ultrasound imaging one can plan ahead of time and allow for a much smaller surgical incision and therefore a much quicker postprocedure recovery. In these cases often just one simple suture or Steri-Strips is all that is necessary for wound repair. In the case of screws where there has been bone overgrowth, or plates the larger incision has to be made.
Therefore, there will be more wound healing and additional sutures required. In the case of hardware removal with just several small screws and small incisions, often there can be returned to activity within a week. If it is a larger procedure as described above involving a plate or bone overgrowth, then there may be a longer recovery of two weeks or even longer. Another intraoperative tool that we have within our ASC is fluoroscopy. Fluoroscopy can help locate hardware if there has been bone overgrowth or other factors making it difficult to find hardware
during surgery
.
If you are experiencing any foot or ankle pain, give us a call at 425-391-8666 or
make an appointment online
today.