Displaying items by tag: bestfootdoccom
Wednesday, 06 July 2022 16:25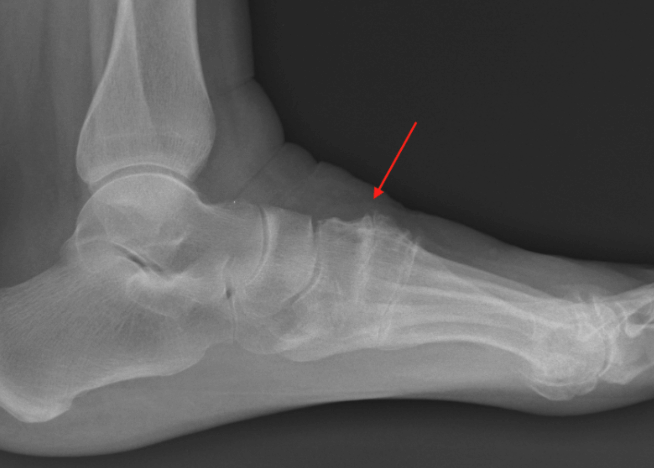 Dr.

Timothy

Young
a board certified foot surgeon, discusses treating midfoot arthritis.
Midfoot arthritis
is a common problem, especially as we all get older. Very commonly it the second metatarsal–cuneiform joint Is involved. Often additional adjacent joints can be involved. There are a number of treatments for this condition that can range from prescription orthotics, rocker style shoes, calf stretching and nutritional supplements. Additional treatment options include injections of synthetic joint lubricant into these joints.
This can be a difficult access or find the correct entry point, therefore we use ultrasound guidance to verify correct placement of the synthetic join lubricant. There is some communication between these adjacent midfoot articulations or joints and therefore there is additional benefit by injecting the second metatarsal–cuneiform joint to some of the adjacent communicating joints. We typically use
Supartz
which is a highly purified form of hyaluronic acid. I typically use the same protocol for other joints such as the ankle joint which is a series of injections at 1 to 2 week intervals usually 3 to 5 injections.
If you are experiencing foot or ankle pain, give us a call today at 425-391-8666 or
make an appointment online
today.