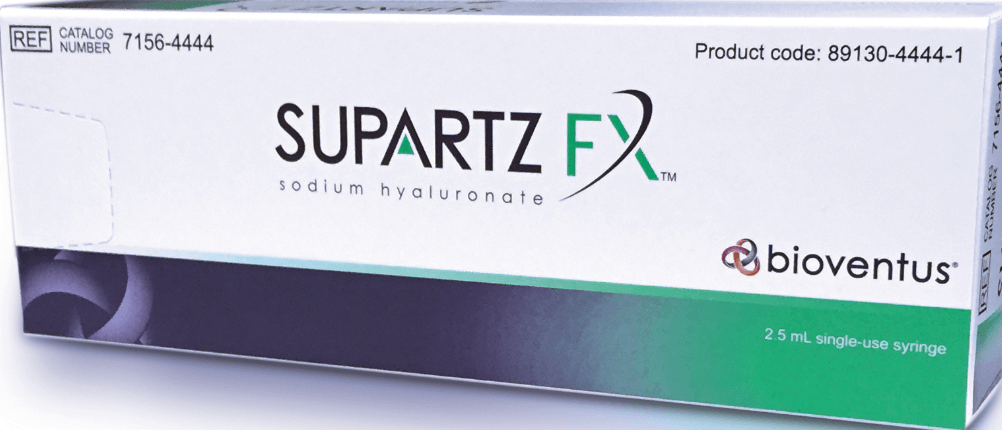 Dr. Timothy Young
, a Board Certified Foot Surgeon, Discusses Supartz Injections for Ankle Arthritis
Synthetic joints lubricants such as
Supartz
are an effective treatment that we have been using at our clinic for over 10 years. Many of the patients who have arthritis believe that surgery is the only other option for them and are not aware of options such as Supartz. We typically use ultrasound guidance to make certain that we are directly within the joint itself. A local anesthetic is also utilized ahead of
tim
e to help make our patients more comfortable during the Supartz procedure.
Studies with this treatment recommend a series of five Supartz injections. Our typical protocol would be to do five injections at 1–2-week intervals. Many of our patients have relief after the first injection and the relief continues to improve with each additional injection. Many of our patients are virtually pain-free after this and this relief can last up to a year or longer. Supartz his one of the commercially available highly refined sympathetic joint lubricants with the primary ingredient being hyaluronic acid. This type of treatment is a fraction of the cost of surgery and without the surgical risks. Unlike cortisone there is no typical "injection flare" after the injection. Our patients can go back to normal physical activity the next day.
If you have ankle pain or have injuries and have residual ankle arthritis and pain please contact our office for a consultation. Give us a call at 425-391-8666 or
make an appointment online
today.