Dr. Timothy Young Talks About Shockwave Therapy And How Long It Lasts
Dr. Timothy Young Talks About Shockwave Therapy And How Long It Lasts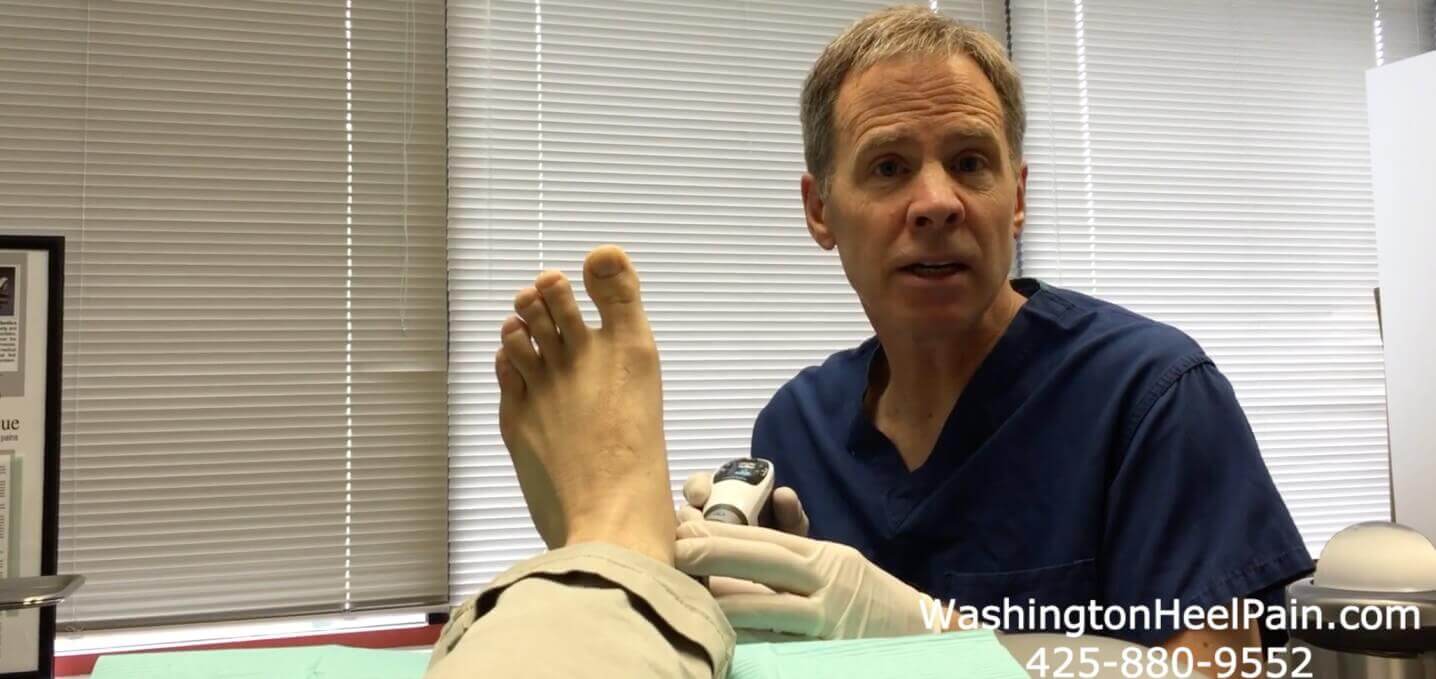 Shockwave therapy
is one of the newer and most effective treatments for stubborn
plantar fasciitis
. It is also an excellent treatment for
Achilles tendinitis
and other tendon and musculoskeletal problems that we see. It is typical for shockwave therapy to be done anywhere from 3-5 treatments usually with 1-2 week intervals. The treatment results in progressive reduction in your symptoms over a period of 3–4 months from the onset of treatment. Once the treatment is complete most patients do not need additional treatment in this regard.
There are a few exceptions where a short mini series of 2 or 3 treatments may be done at 3 or 4 months from the start of treatment for exceptionally stubborn cases. For the majority of our patients that have this treatment they are pain-free and do not have recurrence of the plantar fasciitis symptoms for a period of years. It is important to keep doing proactive "maintenance such as making sure that you wear your
orthotics
, stretching your calf, and not going barefoot at home. Failure to do some of these treatments could result in recurrence of plantar fasciitis or reinjury.
If you have plantar fasciitis or other foot or ankle problems, please come to our clinic for a consultation. Give us a call at 425-391-8666 or
make an appointment
online.