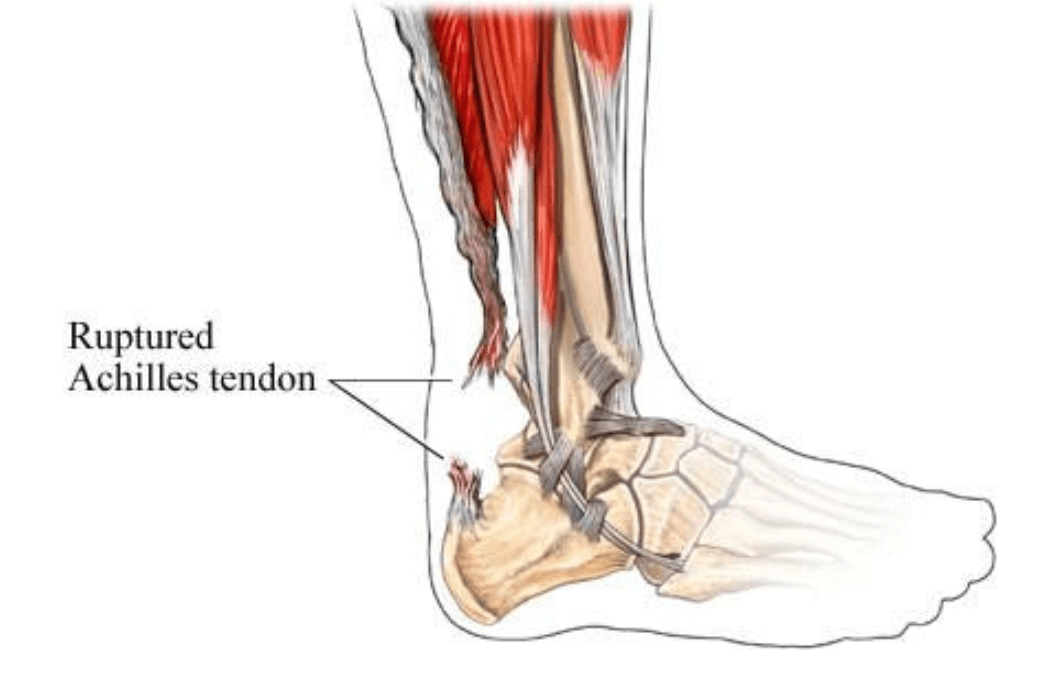 Dr.

Timothy

Young
Discusses Achilles Tendon Injuries
Part 3
Dr.
Timothy
Young
discusses Achilles tendon injuries without major tearing or rupture.
For these individuals, if it is a significant injury we will use a cast boot to protect Achilles tendon from further injury and or potential rupture. This is usually for minimum of four weeks. During this timeframe we can start
shockwave therapy (EPAT)
. These individuals also will benefit from
PRP injections
. Once the initial acute phase has passed, patients can wear a special Achilles tendon brace and start nonimpact exercises such as aqua jogging or modified stationary bike exercises.
Some of this can be done under the direction of the physical therapist. One of the most effective long-term exercises to augment any Achilles problem is eccentric Achilles strengthening. This also can be done at home or under the direction of the physical therapist. There are numerous YouTube videos on this including a short one that we have
provided from our clinic
.
For some individuals with extremely large calf muscles and extremely tight calves and Achilles they may need to have a protective procedure done call a gastroc recessi. This is primarily for patients with chronic symptoms or who are at very high risk of reinjure of the Achilles tendon.
Give us a call today at 425-391-8666 or
make an appointment online
for an evaluation.