Dr. Timothy Young, Board-certified Foot Surgeon and Bunion Specialist, Talks About How to Heal Your Bones Faster After Bunion Surgery
Dr. Timothy Young, Board-certified Foot Surgeon and Bunion Specialist, Talks About How to Heal Your Bones Faster After Bunion Surgery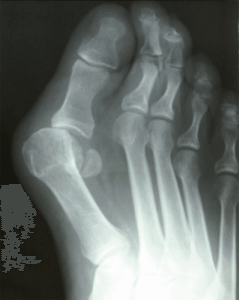 Dr. Timothy Young, Board-certified Foot Surgeon and Bunion Specialist, Talks About How to Heal Your Bones Faster After Bunion Surgery

Bunion correction surgery
often involves resetting the bone or an osteotomy for bunion realignment. For more significant bunions there is often a fusion of the first metatarsal cuneiforms joint called a
Lapidus procedure
or Lapiplasy. For these cases it's important to address both the soft tissue healing including the incision healing along with the underlying bone healing.
Bone healing can be addressed with variety of different measures including proper immobilization with the cast or a boot to keep weight off the area where the bone is healing. Bone healing stimulation devices, supplements that enhance bone healing such as
ortho pro bono
can help. If you are experiencing foot or ankle pain, give us a call today at 425-391-8666 or
make an appointment online
.