Dr. Timothy Young, a Board Certified Foot Surgeon, Discusses How Doctors Diagnose Resistant Plantar Fasciitis
Dr. Timothy Young, a Board Certified Foot Surgeon, Discusses How Doctors Diagnose Resistant Plantar Fasciitis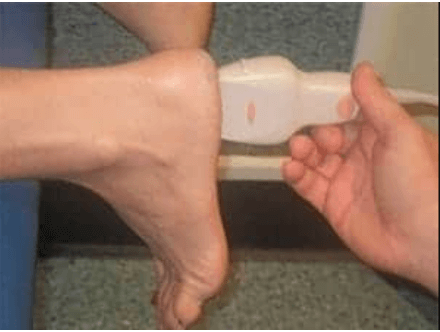 One of the essential tools for evaluation of heel pain is ultrasound high definition imaging. With this diagnostic tool, we can see if the planter fascia is excessively thickened and to what extent. For example typical thickness would be 3- 4 mm. But in severe cases it can be 7 mm or even up to 11 mm thick. This can be especially helpful when comparing to baseline or the non-symptomatic side.

In some cases there has been plantar fasciitis in the past on the non-symptomatic side or some individuals have plantar fasciitis affect on the both the right and left foot which does make baseline comparison a challenge. So when we see a severe case of plantar fasciitis with severe thickening of the fascia then we know it will be even more resistant than typical. That means that we have to consider some some of the treatment options for resisting cases such as shockwave therapy or PRP. We still have to do all of the other traditional treatments for plantar fasciitis.

Give us a call at 425-391-8666 or make an appointment online today.