Dr. Brandon Nelson Discusses How to Get Rid of Your Neuromas Without Surgery
Dr. Brandon Nelson Discusses How to Get Rid of Your Neuromas Without Surgery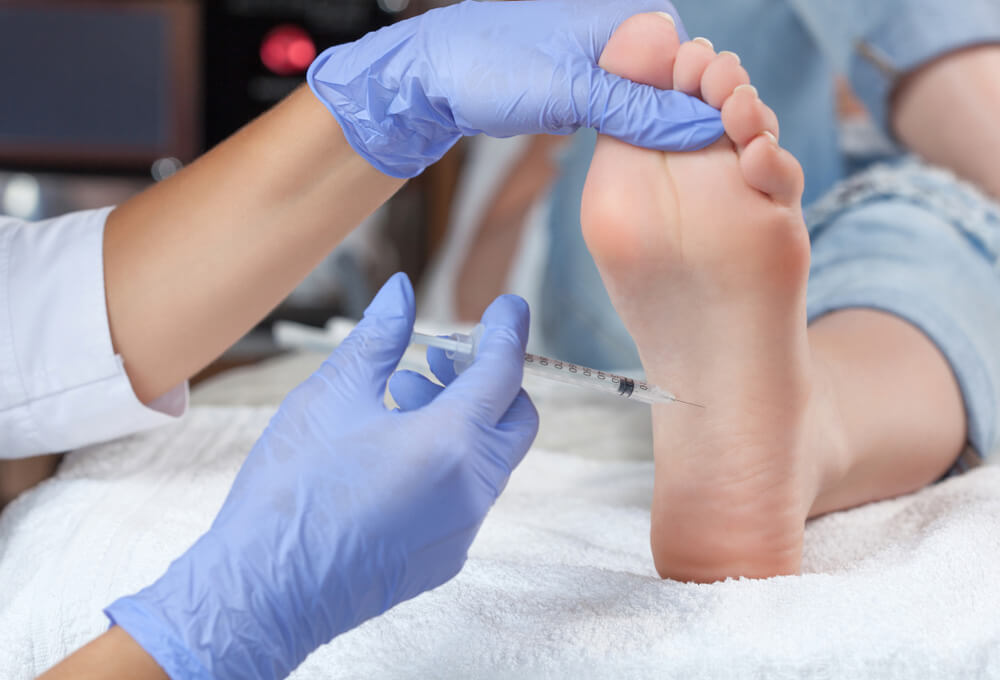 Neuromas refer to a condition where the nerve in the foot often becomes intolerable secondary to pain and discomfort. The majority of people with neuromas will describe a burning or tingling sensation in their foot. This pain is often worse in shoes or after prolonged periods of walking. The majority of neuroma patients are female between the ages of 40 and 60.
Historically neuromas were treated with surgical excision and patients did well with this procedure. However, newer options are available. Alcohol injection therapy and shockwave therapy continue to show increasing success for neuroma patients. The alcohol therapy works by dehydrating the nerve and decreasing the pain signal conduction to the brain. Shockwave therapy works by applying acoustic sound waves to the scarred down nerve and breaking up the inflammatory cycle and increasing blood supply to the area.
The majority of patients we see for neuromas do extremely well with alcohol injections. These alcohol injections have a success rate in the literature up to 90%. The average person needs approximately 4-6 injections 1-2 weeks apart. We have seen incredible success for most of our patients and have had to remove far less neuromas.
Shockwave protocol typically takes between 3 and 5 and often times is done in conjunction with the alcohol injection therapy. Shockwave has no down time and no pain and is one of the most advanced techniques for chronic pain.
If you are currently suffering from nerve pain or neuromas please give us a call at 425-391-8666 or make an appointment online today.