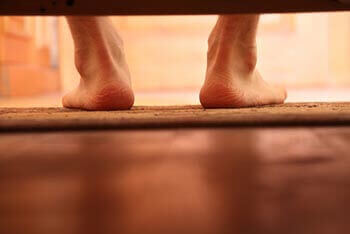 Heel pain can be extremely frustrating and challenging to treat. It is most often caused by plantar fasciitis, bursitis, or a stress fracture. It is important to find out the underlying cause before treatment and I highly recommend seeing a foot and ankle specialist before initiating and sort of treatment.
Bursitis, this is basically and inflammation of a sac that is used to cushion the foot. Typically, you will have similar symptoms to plantar fasciitis. Patients experience pain in the morning or with standing and after rest. It can be hard to differentiate from plantar fasciitis. However, at our clinic we have an ultrasound unit which we can use to visualize the bursa and help initiate treatment.
Stress fractures are usually seen after one begins to exercise. There can be accompanying swelling and stiffness. This pathology hurst constantly and can lead to a complete fracture. It is vital to get an x-ray and confirm the diagnonsis.
Heel pain or plantar fasciitis is the most common cause and can be variable in presentation. Classically, patients experience pain in the morning that gets better with a few steps. Most patients have increased activity levels and find pain returns whenever they rest and get us. There is a direct correlation with early intervention and a shorter duration of symptoms. I highly recommend getting in as early as possible to see your foot and ankle physician.
If you are suffering with heal pain I can help, come see me today. Give us a call at 425-391-8666 or make an appointment online today.