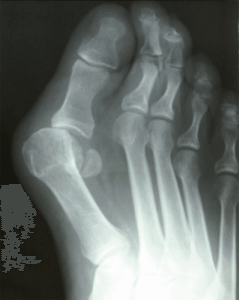 Bunions are by far the most common surgical procedure I perform. At this point in my career after practicing more than 10 years, I have performed thousands of bunion procedures. Bunion surgery itself is a highly successful procedure that has great outcomes and patient satisfaction.
The 3-D bunion correction or lapiplasty is a great tool that has accelerated the bunion surgery techniques. I find the procedure itself can be easily reproducible and has great long-term success. This is a great tool for large bunions and for patients that have had long-standing bunion deformities. It is important to see somebody but has experience performing this technique, because there are some technical challenges.
The Lapidus or lapiplasty is a most common bunion procedure I perform and I have found it to be extremely powerful surgical tool. If you have a long-standing bunion deformity and have had pain and irritation and are contemplating surgical reconstruction please make an appointment. I will happily review your x-rays and possible surgical options.
Sincerely,
Board-certified Foot and Ankle Physician and Surgeon