Dr Brandon Nelson, A Board Certified Physician & Surgeon, Finds the Lapiplasty Surgical Procedure for Bunions to be Highly Successful
Dr Brandon Nelson, A Board Certified Physician & Surgeon, Finds the Lapiplasty Surgical Procedure for Bunions to be Highly Successful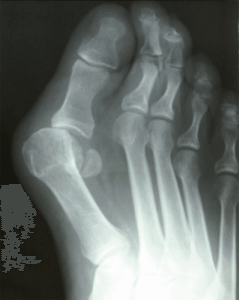 I have been operating on bunions now for over 15 years and have seen all sizes and shapes of bunions. It is interesting to see the techniques that have come in and out of favor. I have had an opportunity to watch as the Lapiplasty has moved to the forefront of surgical procedures for bunion correction. I believe this is a great option for bunion repair and am excited to see what the future holds in regard to the Lapiplasty.
I find the Lapiplasy highly successful for large bunions or patients with flatfeet. The Lapiplasty provides great correction and faster recovery. It is an easily reproducible procedure with gigs and guides to help with correction. It provides for stable fixation and allows for early weight bearing. It can be used at all ages and helps to maintain long term correction. The system is revolutionary for surgeons and has taken years to develop.
I can say I am excited to continue using this system and to help my patients with bunions. It is wonderful to have a tool set like the Lapiplasty at my surgery center and to help so many patients walk normally again. If you have been contemplating bunion correction I would love to share this exciting new technology with you. Give us a call today at 425-391-8666 or make an appointment online today.
Sincerely,