Dr. Brandon Nelson, A Board Certified Physician & Surgeon, Discusses the Lapiplasty
Dr. Brandon Nelson, A Board Certified Physician & Surgeon, Discusses the Lapiplasty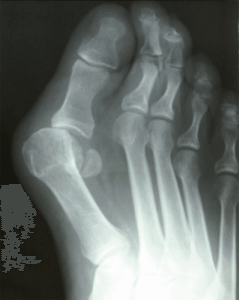 Bunion surgery for me is a very exciting procedure to perform. I really enjoy fixing a large bunion and seeing the satisfaction on a patient's face. Bunions can be debilitating and really interfere with life. They make activities painful and are frustrating when buying shoe gear. I have now been fixing bunions for 15 years and have truly begun to love the Lapiplasty.
The Lapiplasty is an exceptional procedure for patients that have large bunions. It really has helped to create better outcomes and improved techniques for bunion repair. The Lapiplasty is based on the Lapidus procedure first described by Dr. Paul Lapidus. The procedure was popularized by Dr. Sigvard Hansen who was a local physician in Seattle. Some of us had the pleasure of meeting Dr. Hansen and spending time with him. He was truly an amazing physician that helped all of us foot and ankle surgeons.
If you are contemplating bunion surgery I would love to discuss your options with you. It is important to get an x-ray and to see a surgeon that performs a lot of bunion procedures. It is also convenient that at my practice we have an on-site surgery center. Having our own surgery center is extremely valuable to patients as it is not affiliated with a hospital or an ASC and therefore saves each patient thousands of dollars in comparison to having it done at one of the above locations. If you have a bunion I can help get you back to normal shoe gear and activities. Give us a call at 425-391-8666 or make an appointment online today.
Sincerely,