Displaying items by tag: pediatric heel pain
Wednesday, 02 March 2022 20:02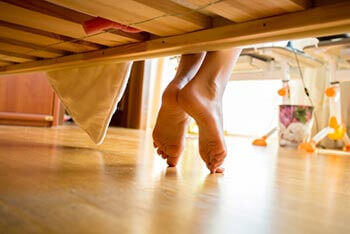 Pediatric heel pain or kids with heel pain are a common presentation. This heel pain is often correlated with the start of new activities or any sport season. The most common sports that heel pain occurs with children are basketball and soccer. Basketball seems to make sense as the hardwood floor can be tough and with soccer cleats seem to be an aggravating factor. It is important to have your child properly evaluated for heel pain, however the most common cause is inflammation of the growth plate. These growth plate issues are easy enough to diagnose based on clinical evaluation and radiographic findings. It is important to have x-ray heel pain because there are other causes and the treatment is tailored towards the specific pathology. Traditionally with proper implementation of a treatment plan, heel pain is usually amenable to conservative measures including clear fairly quickly.
Adult heel pain by far is most commonly caused from plantar fasciitis. Plantar fasciitis usually involves an inflammation of the plantar fascia or the supporting network of the bottom of the foot. There are many common clinical symptoms that we see each year including pain after rest or burning throbbing type sensation of the heel. Typically for adults this heel pain starts in one heel and gets worse with activities and time. Again it is important to have a thorough workup including radiographs or ultrasound examination of the heel. I believe it's important to get in and see a foot and ankle physician fairly early in this process as this makes treatment easier. Again the majority of patients with this pathology clears up with conservative measures and returned activities.
If you suffer from heel pain or trauma suffering from heel pain I can help. Please feel free to contact the office and we will get you back on your feet pain-free. Give us a call today at 425-391-8666 or make an appointment online today.
Wednesday, 19 January 2022 16:59


Pediatric or child heel pain is a common condition that begins to affect most young girls between the ages of 10 and 14 and young boys between the ages of 12 and 14. There seems to be a large correlation with previous family history where parents relate that they experienced heel pain as children. Most kids will describe a throbbing-like sensation that is worse with activities and increases with the more they do and normally resolves with rest. The #1 cause remains an inflammatory condition of the growth plate or what is called apophysitis or Sever's disease.
Sever's disease or apophysitis is very treatable condition and the early intervention easier is to recover. Most kids that have apophysitis typically have a flatter foot or playing a sport in cleats. I do recommend an x-ray and a thorough evaluation because there are other causes of heel pain including bone pathology like stress fractures or tumors. Typically there will be less pain with shoes and icing can be helpful.
If your child is having heel pain I can help. Please make an appointment to have them evaluated and get them on the road to recovery.

Give us a call at 425-391-8666 or make an appointment online today.