Dr. Brandon Nelson Discusses the Best Options for Bunion Surgery
Dr. Brandon Nelson Discusses the Best Options for Bunion Surgery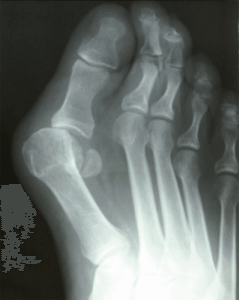 Contemplating
bunion surgery
can be an overwhelming task. Often times we see patients that have visited multiple practitioners. The best piece of advice I can give my patients is to be comfortable with the physician. There are many different types of bunion surgeries. The majority of
bunion procedures
can be broken up to either head or base procedures. The way to think about it is really large bunion deformities as base procedures and smaller bunion deformities can utilize head procedures.
The most common head procedures performed are the
Austin bunionectomy
or some form of a Chevron osteotomy. The most common of base type procedure is the
Lapidus
or arthrodesis of the metatarsal cuneiform joint. The procedure performed really dictates the postoperative recovery. The majority of patients we see are walking within the first week and usually do not take more than 3-5 days off of work. Another great things about Issaquah Foot and Ankle Specialists is we have an
on-site surgery center
which really reduces the cost and time. If you are contemplating bunion surgery we would happily discuss it with you and help you come up with the best available options.
Give us a call at 425-391-8666 or
make an appointment online
today.