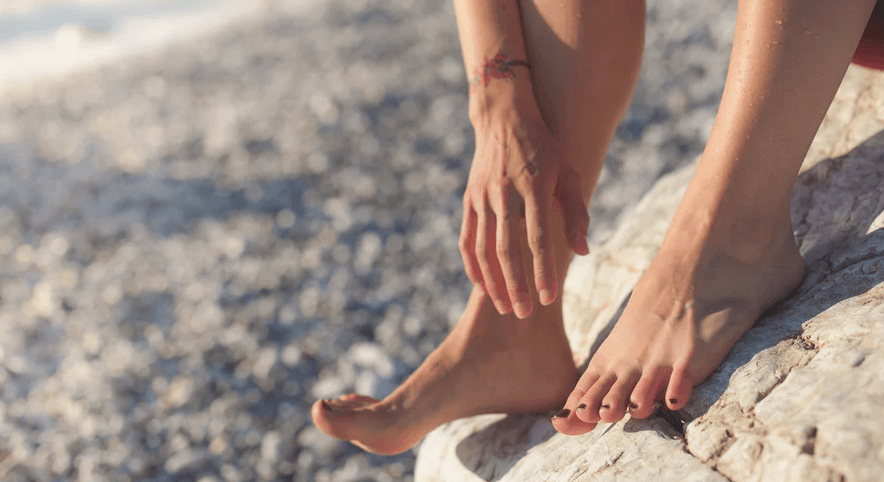 There is always a lot of discussion about what patients can do at home to help with
plantar fasciitis
. There are a couple simple instructions that can be helpful for heel pain or plantar fasciitis. One of the most important concepts is icing. Plantar fasciitis is an inflammatory disorder that is directly related to increased pressures on the heel and/or tight calf muscles. Icing can be extremely beneficial for the inflammatory component of this pain. I recommend icing at least 10 minutes a day and most patients will find this extremely beneficial. Icing actually decreases the blood supply to the fascia which helps decrease the inflammatory cascade.
However, decreasing the blood supply to the fascia can delay the healing process so it is essential to have any pain in the foot or ankle evaluated by a podiatrist. The majority of heel pain is caused from plantar fasciitis and before starting any treatment it is important to know the cause. Another treatment option I can be performed at home that patients find it extremely beneficial is
calf stretching
. It is important to stretch both the gastroc and the soleus muscles so one must perform stretching with both the knee extended the knee flexed. The majority of plantar fasciitis is extremely amenable with conservative measures. If you suffer from
chronic heel pain
or pain in general of the foot or ankle, please give us a call and we'll get you back on the road to recovery.