Dr. Timothy Young Talks About Using Tylenol After Bunion Surgery or Foot Surgery
Dr. Timothy Young Talks About Using Tylenol After Bunion Surgery or Foot Surgery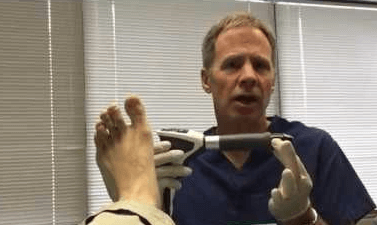 Don't forget that if you take narcotic pain medication, it may have Tylenol in it. Medication such as Percocet and Vicodin may have Tylenol in it and there's a maximum daily dose of Tylenol, approximately 3000 mg per day. This is why it's important to keep a log of your medications. If you're not comfortable with this then make sure to ask your doctor for narcotic pain medication that is a stand-alone item such as pure oxycodone instead of Percocet.
It's recommended to have a family member help you keep track of these pain medications with a log. Set your clock or phone so that you have a schedule because you want to stay on top of the pain.

If you are experiencing foot or ankle pain, give us a call today at 425-391-8666 or make an appointment online.