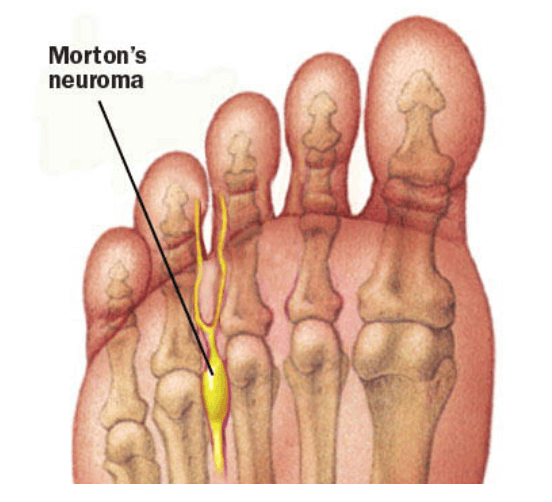 Dr. Timothy Young, a board-certified foot surgeon, discusses neuroma treatments:
Our Doctors have been using Alcohol injections for Morton's Neuroma for over 10 years with excellent success. Most patients have between 6 - 8 injections at weekly intervals. Occasionally a "mini-series" will be done after 12 months. For most patients, there is minimal discomfort after the injections and there is progressive relief from the Neuroma symptoms.

We typically use between 20-30% dehydrated alcohol. Ultrasound guidance is critical for correct injection technique. Most frequently we treat the 3rd intermetatarsal space, and runner up is the 2nd intermetatarsal space. This provides an excellent alternative to surgical treatment, and we also treat stump neuroma problems (where there is reoccurrence of the neuroma symptoms after prior foot surgery).

If you are experiencing foot or ankle pain, give us a call today at 425-391-8666 or make an appointment online.