Dr. Brandon Nelson, A Bunion Surgery Expert, Discusses When to Consider Bunion Surgery
Dr. Brandon Nelson, A Bunion Surgery Expert, Discusses When to Consider Bunion Surgery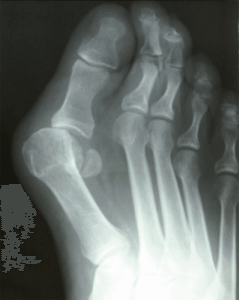 Bunions are painful enlargements around one's big toe joint. They can be uncomfortable in shoes and with exercise. The majority of pain is usually associated with swelling, throbbing and sometimes redness. Most people with a bunion will have a family history of foot disorders and have a parent with a bunion. Commonly patients will have tried larger shoes or wider shoes and most will continue to have pain despite these measures. I get a lot of questions about the timing of bunion surgery and when to fix the bunion deformity. I will answer some of the most common questions to help others make this decision.
1. When should I have bunion surgery?
The majority of patients I see already have bunion pain and that is why they are in the office. I always have the discussion with patients about whether the bunion is causing pain daily or interfering with the activities they want to enjoy. If these are occurring it is time to fix the bunion. This deformity can make life challenging especially from a physical activity standpoint. If your bunion is preventing you from exercising, it is time to fix it.
2. How long is my recovery?
It depends on the bunion procedure that is utilized. The majority of bunion surgeries patients can begin to walk when they can tolerate it. Surgery will cause some pain and swelling. I like to have my patients aggressively treat the swelling as this will create a quicker return to activities. I also like my patients that are athletic to maintain some sort of activity, like riding a stationary bike. Runners will most likely need about 2-3 months before they can return.
If you are suffering from a bunion and need a consultation to discover what conservative or surgical options are available schedule an appointment online or give us a call at 425-391-8666 today.