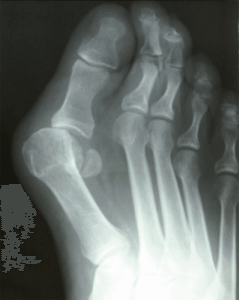 Bunion surgery has been around for more than 100 years. It is one of the most common surgeries performed in the United States. Over 100,000 are done annually and the majority are on women. In recent years new advancements have been made to speed recovery and success of the operation.
The Lapiplasty system by Treace Medical is at the forefront of bunion repair. This system has taken years to develop and has undergone evolution as it has been utilized. It has now proven to be one of the work horses of bunion surgery. It provides reproducible results and long-term correction. It has an ease of use that makes the surgical procedure faster and improves recovery. This has changed bunion surgery for patients and surgeons. The Lapiplasty system is based on a long-standing surgical technique.
This long-standing technique was first described around the turn of the century by Paul Lapidus. He advocated that the bunion started from the tarsometatarsal joint, and correction needed to occur there. Since his original thought we have only worked to improve and support this theory in the surgical community. It has been shown this is the center of most bunions and the correction is best done here. If you have a bunion the time has never been better to have it fixed.
Lapiplasty is by far the most successful bunion surgery technique I have seen. If you are experiencing bunion pain, I can help call to make an appointment with me at 425-391-8666.
Sincerely,
American College of Foot & Ankle Surgeons