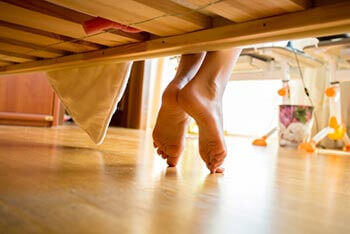 Heel pain is by far the most common thing I see in the office. The number one cause is still being plantar fasciitis. Most patients with heel pain will have resolution of their pain within a month of seeing me. However, there is a small percentage of patients that do not get better and further work up is warranted. We call these patients the outliers or red herrings. There are about 2 main causes of outliers or red herrings. These are nerve issues, i.e., Baxter's neuritis or a stress fracture.
Baxter's neuritis is not as common as plantar fasciitis. It is basically an entrapment of a nerve near the heel. The nerve becomes irritated and compressed. The symptoms can be similar to plantar fasciitis. The most common symptom seems to be burning in the heel. Burning or tingling are often associated with nerve pain. Usually, a nerve conduction study is required to diagnose this entrapment. Once it is diagnosed sometimes a local injection of the nerve can help or a prescription orthotic to offload the area can be quite helpful. Baxter's neuritis differs from a stress fracture in presentation usually.
A stress fracture of the heel bone or calcaneus both can cause heel pain however usually in different areas. With the stress fracture it is usually a constant pain that is a dull ache or throb. Additionally, there is often an increase in training that has resulted in a stress fracture. Usually, a stress fracture will require an MRI and most resolve with time and protected weight bearing. If you are suffering from heel pain, especially if it has been going on for more than a couple weeks I can help. If you are experiencing foot or ankle pain, give us a call at 425-391-8666 or make an appointment online.
Sincerely,