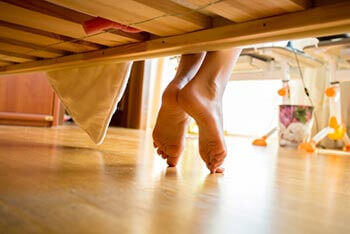 Heel pain can have many causes and can be extremely challenging for all patients. Not all sore heels are caused by plantar fasciitis and it is important to understand the underlying cause. Identifying the underlying cause will help to assure patients get the best treatment options. Even with many other causes of a severe heel pain, the number one cause continues to be plantar fasciitis.
Plantar fasciitis is basically an inflammatory process of the main supporting network of the foot. The primary cause of inflammation seems to be overuse and repetitive stress. The plantar fascia in general has a relatively poor blood supply and this can lead to chronic inflammation. Once we see chronic inflammation set in it can become extremely difficult to reduce pain and resolve one's heel pain.
Heel pain treatment options are vast. It really boils down to what the primary cause of the heel pain was and the activity level of the patient. I like to break it down to foot structure and rear foot pathologies. What I mean by foot structure is does the patient have a high arched foot or a low arched foot. Is there a lot of pronation that occurs with ambulating or overloading of the foot? Rear foot pathology can have a large effect on heel pain. Is there a tight calf muscle or is there a dysfunctional supporting tendon? The best long term outcome and shortest course to a pain free heel is to appreciate the deforming forces.
If you have severe heel pain or pain under your heel or even pain with running I can help! Give us a call at 425-391-8666 or make an appointment online today.
Sincerely,