Dr Brandon Nelson, a Board Certified Physician and Surgeon, Discusses Numbness and Tingling of the Foot
Dr Brandon Nelson, a Board Certified Physician and Surgeon, Discusses Numbness and Tingling of the Foot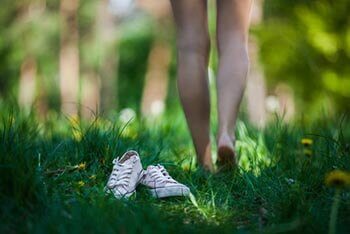 Burning pain in the feet can be quite common for diabetics or people with what is called neuropathy. This is a condition that occurs when our nerves have some dysfunction. There are quite a few causes of neuropathy but the most common is diabetes. Diabetes can result in high levels of sugar in our blood that then causes irritation or damage to our nerves. The nerves involved are usually the nerves in our hands or feet, the peripheral parts of our body, hence the term peripheral neuropathy.
Tingling is another sign or peripheral neuropathy. Often times it feels similar to hitting your funny bone and can progress as time goes on. I recommend anybody with these symptoms should be evaluated and tested for nerve problems. A test I often order is called EMG/NCVs. These test will allow one to see if the numbness or tingling is coming from your nerves.
Treatment can usually begin right away and have dramatic effects. I like to use an FDA approved laser, that has zero side effects, in combination with a nerve supplement and infra-red light. I have had patients experience 80-90% improvement in symptoms. If you are suffering from neuropathy, fibromyalgia or burning and tingling in the feet we can help.

Give us a call today at 425-391-8666 or make an appointment online.