Dr Brandon Nelson, A Board-Certified Physician and Surgeon, Discusses Heel Pain and Exercise
Dr Brandon Nelson, A Board-Certified Physician and Surgeon, Discusses Heel Pain and Exercise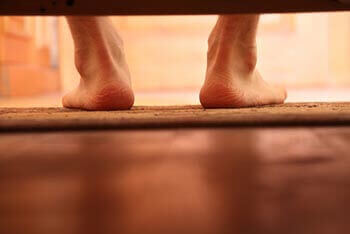 Exercise for me is an integral part of my daily life. I enjoy going for a run before work or on the weekends with my daughter. It provides much needed stress relief and helps to recharge my mind and body. I have suffered from heel pain and it was both depressing and challenging to continue on with my exercise and even daily activities.
Heel pain can often be exacerbated by exercise so I am going to provide a few tips that can be helpful:
1. Ice after exercise
2. Warm up before exercise and cool down
3. Stretching after you exercise
4. Switch to low impact activities until pain is under control
If you have suffered from heel pain for more than a month, please give us a call at 425-391-8666 or make an appointment online today.