Dr. Brandon Nelson, A Board-Certified Bunion Expert, Discusses When To Consider Bunion Surgery
Dr. Brandon Nelson, A Board-Certified Bunion Expert, Discusses When To Consider Bunion Surgery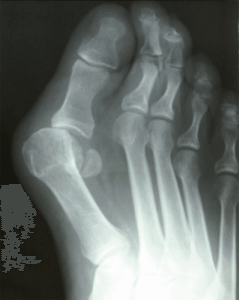 Bunions can be very difficult for many patients. They can often be extremely uncomfortable and make walking unpleasant. Many people try going to larger shoes or wearing toe spacers or straps and padding. This can provide temporary relief however often make the bunion increase in size as larger shoes allow more room for the bunion to grow. The question I hear often is: "When do I have my bunion fixed?".
When do I have my bunion fixed?
The answer for this is complex and is dependent on each patient and their lifestyle. I think the most important question is does the bunion impact the lifestyle you enjoy? If the answer is yes, it is time to fix it. If your bunion stops you from walking, hiking or even fitting in shoes the time has come.
How is my bunion fixed?
Bunion surgery has significantly progressed in recent years. The majority of bunions can be fixed with a simple procedure that takes less than 2 hours. Most often these can be done in our office and do not require any trips to the hospital. It is very common to be able to walk after surgery and maintain an exercise program with some modifications.
Is it painful?
I think it is important to realize all surgery can cause pain. The majority of our patients do very well with pain control. We have fixed 1000's of bunions and have developed great post-operative pain control techniques.
Will my bunion come back?
The most important part of bunion surgery is procedure selection. Not all bunions are the same and therefore not all bunions can be fixed with the same procedure. It is vital to have and x-ray and a thorough evaluation of your foot. I also believe having somebody operate on your bunion that has vast experience with bunion surgery is something to consider as well.
I hope this was helpful and answered some common questions. You could be a candidate to have it fixed or even a candidate that we can employ some conservative measures. Please give us a call at 425-391-8666 or make an appointment online.