Displaying items by tag: lapiplasty seattle
Wednesday, 16 November 2022 18:44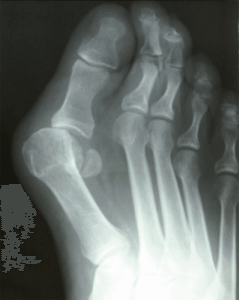 The Lapiplasty has seen a lot of attention in recent literature. It seems to be moving to the forefront of foot surgery and is showing promising results. It has shown to be a reproducible bunion surgery that has great long term results. I find the procedure to be highly successful and utilize it weekly in my bunion surgeries.
Lapiplasty is a surgical technique and instrument set that allows surgeons to decrease operating time and help patients return to activities much more quickly. It utilizes a technique that has been proven to be one of the best corrective measures for bunions. It also provides for great fixation of a bunion and maintains flexibility of the big toe joint.
My experience with the Lapiplasty has been positive. It makes the correction of the bunion much easier and reproducible. It allows for precise bone cuts and easy options for fixation of the bone. I find it extremely helpful for young patients and decreasing the chance of recurrences. The overall recurrence rate seems to approach about 3%. If you have a bunion and would like a consultation for a Lapiplasty please contact my office. Give us a call at 425-391-8666 or make an appointment online today.
Sincerely,