anterior tibial tendenitis
Displaying items by tag: anterior tibial tendenitis
Wednesday, 12 October 2022 17:58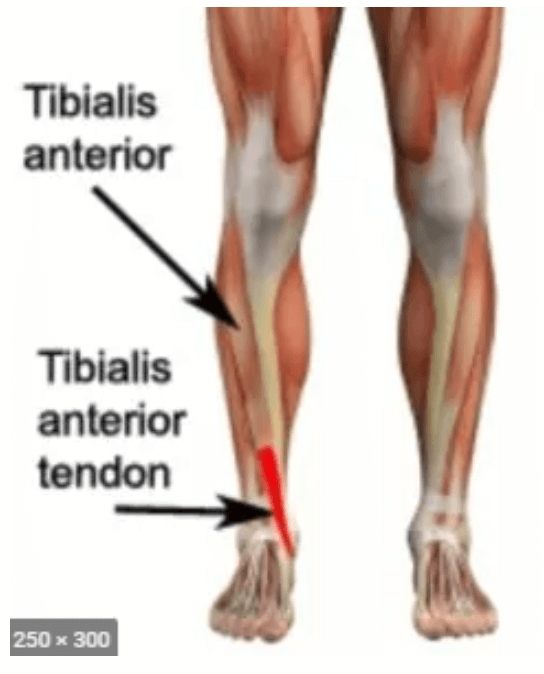 Dr.

Tim

othy
Young,
a Board-Certified Foot Surgeon, Discusses Anterior Tibial Tendinitis
In our practice I see anterior tibial tendon symptoms as one of the common tendon conditions of the foot and ankle. The anterior tibial muscle is commonly thought of as the shin muscle and is on the front of the leg. Toward the ankle and foot the muscle transitions into the anterior tibial tendon and then inserts into the inside or media last to the foot directly at the level of the first metatarsal – cunieform joint. This tendon condition is more commonly seen in tennis players and sometimes runners. Tennis players commonly have high impact foot planting on the hard concrete tennis surface. This engages the anterior tibial tendon especially during heel strike and foot planting.
One of the functions of the anterior tibial tendon is to decelerate the foot as it lands on the ground after heel strike. This can happen more properly during certain sports and activities such as tennis. And also for runners when they're going downhill to avoid foot slap just after heel strike. Anterior tibial muscle shin splints can have a similar mechanism especially with runners.


The tendon also helps to hold the foot up during the swing phase of gait. Therefore this muscle/tendon complex works during two different phases of gait both with the swing phase and also the contact phase of gait.
If you are experiencing foot or ankle pain, give us a call at 425-391-8666 or
make an appointment
online today.