Soft Tissue Growth and Bunions.
Soft Tissue Growth and Bunions.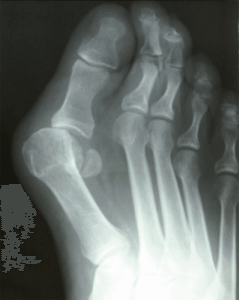 Dr.
Tim
othy Young Talks About Ganglion Cyst Developing Over a Bunion.
This is not uncommon. In addition to a
typical bunion
it is possible to have a superimposed fluid filled sac. This could either be a ganglion cyst or a bursa sac. During
surgery
, if the
ganglion cyst
or bursa sack is removed without addressing the underlying structure bunion problem, then there is a high likelihood of recurrence of the problem. The ganglion cyst can come back again, because the underlying capsule needs repairing along with the bunion that caused the problem.