Dr. Brandon Nelson Discusses What To Think About For Bunion Surgery
Dr. Brandon Nelson Discusses What To Think About For Bunion Surgery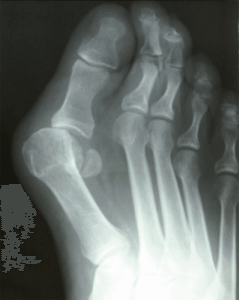 I like to make sure all my patients are well informed for any procedure they are considering, especially
bunion surgery
. It is important to note both the pros and cons of bunion surgery as well as what the recovery looks like. The majority of
bunion procedures
allow patients to walk immediately afterwards. However there can be some discomfort. It's important to understand that pain, swelling and bruising are normal prior to the surgical process.
I encourage my patients ask questions at their pre-operative appointment, as this makes the surgical process much easier. Additionally, I provide all my patients with multiple handouts on what to expect and how to decrease down time and their recovery period. At
our clinic
we are lucky enough to have an
on-site surgical center
so this is both a huge time and cost savings for all of our patients. This also affords us the opportunity to perform more bunion surgeries than the average foot and ankle physician and we take great pride and specializing in bunion care. If you're contemplating bunion surgery or just want an opinion on your bunion we are here to help.
Give us a call today at 425-391-8666 or
make an appointment
online.