A Cartiva Implant is used to treat arthritis in the joint of the big toe. When you have arthritis, the cartilage tissue in the big toe wears down. Cartiva is made of a polymer that is biocompatible, durable, and organic -- similar to how natural cartilage is. We specialize in Cartiva Implants here at Issaquah Foot & Ankle Specialists.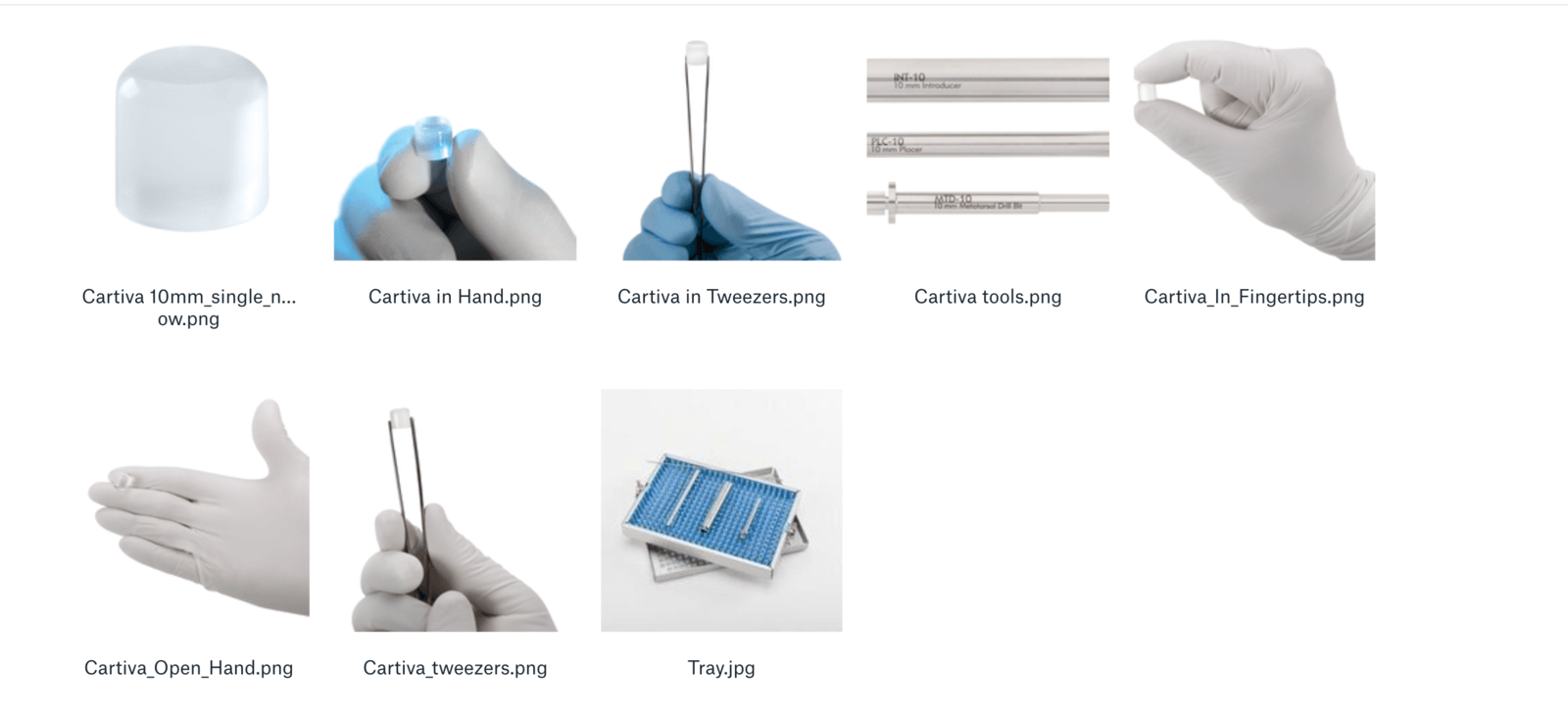 For more information on Cartiva Implants, please read the Patient Information Brochure.
In addition, make sure to check out the Frequently Asked Questions concerning Cartiva Implants.
Cartiva Implants have been found to be safe and effective, as many peer reviewed studies have shown.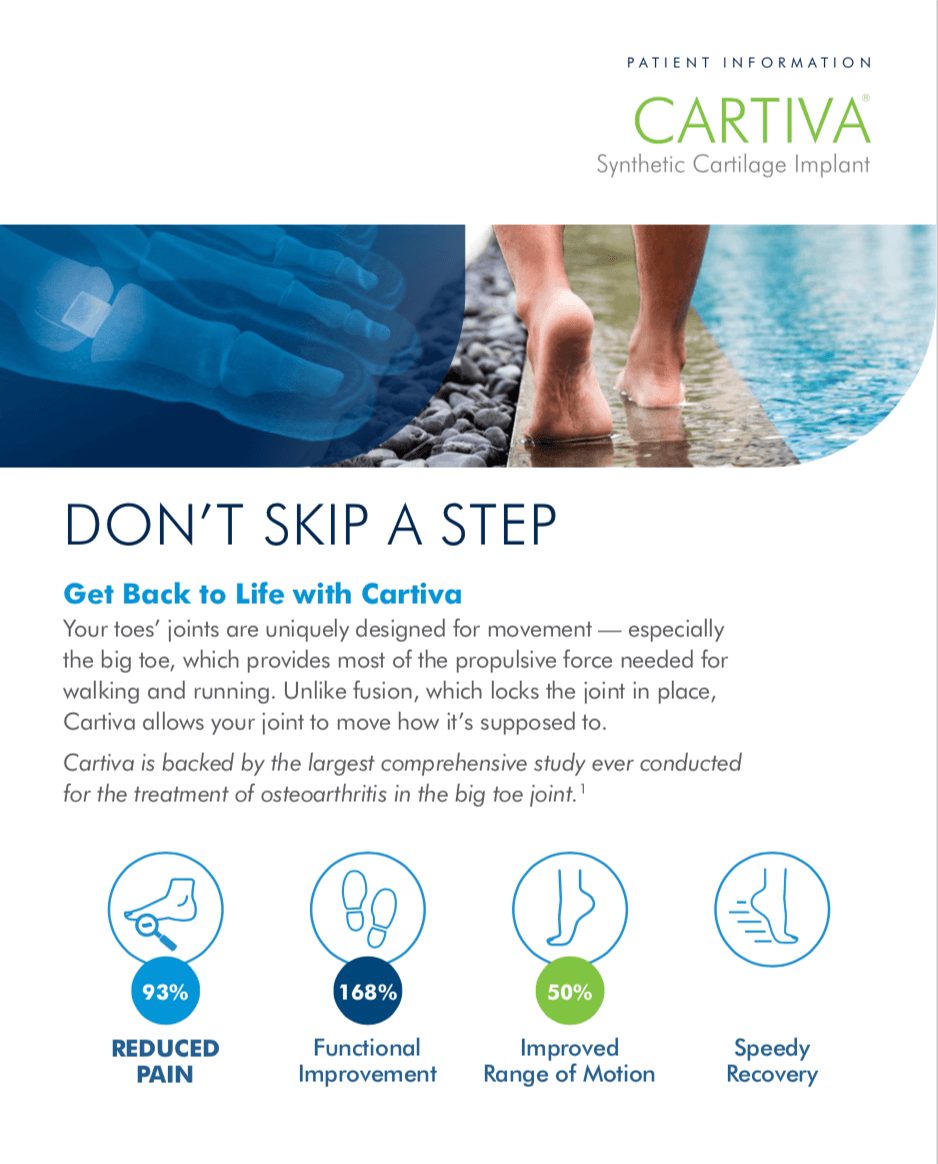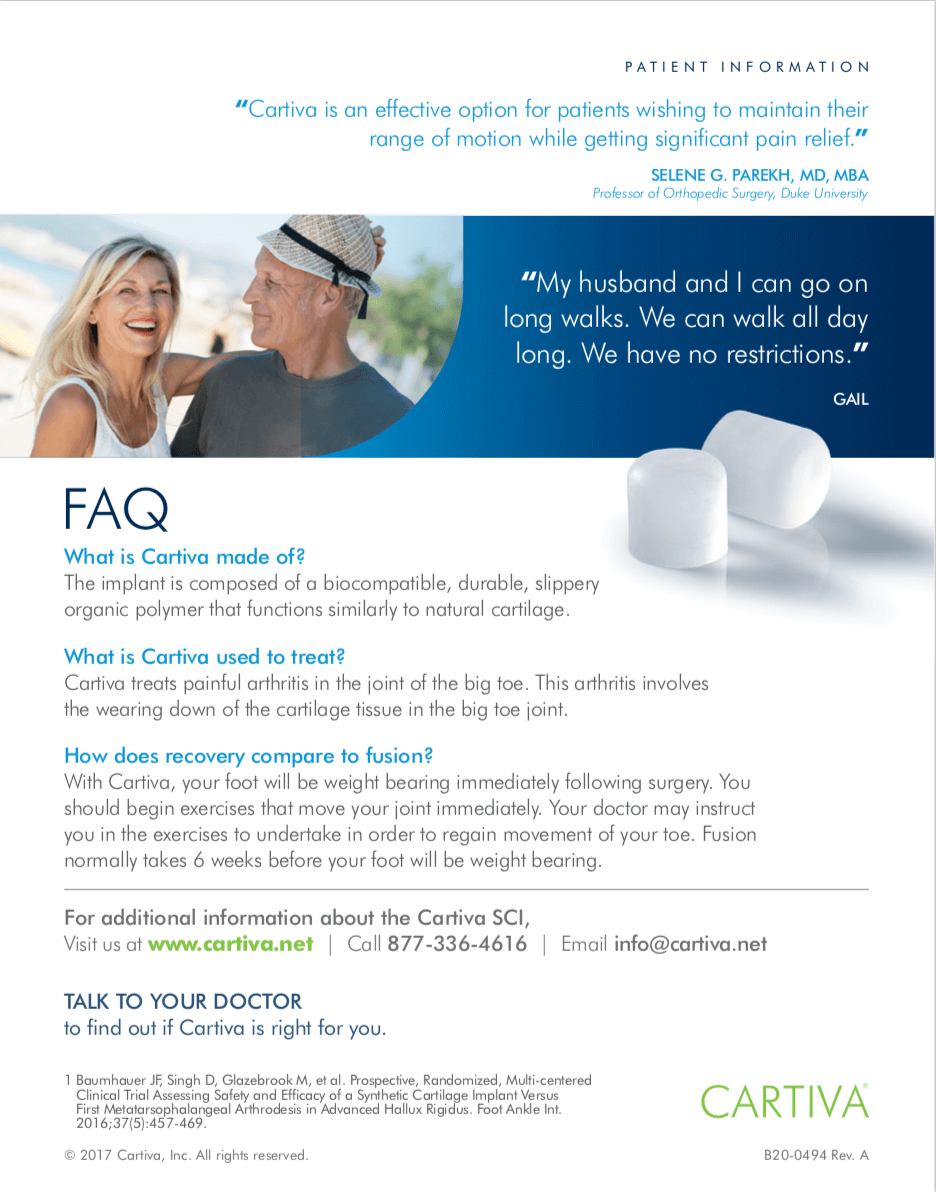 Testimonials
Cartiva In The Media
For more videos on Cartiva, be sure to check out our Youtube channel.