Dr. Timothy Young Talks About When to Do Bunion Surgery Continued
Dr. Timothy Young Talks About When to Do Bunion Surgery Continued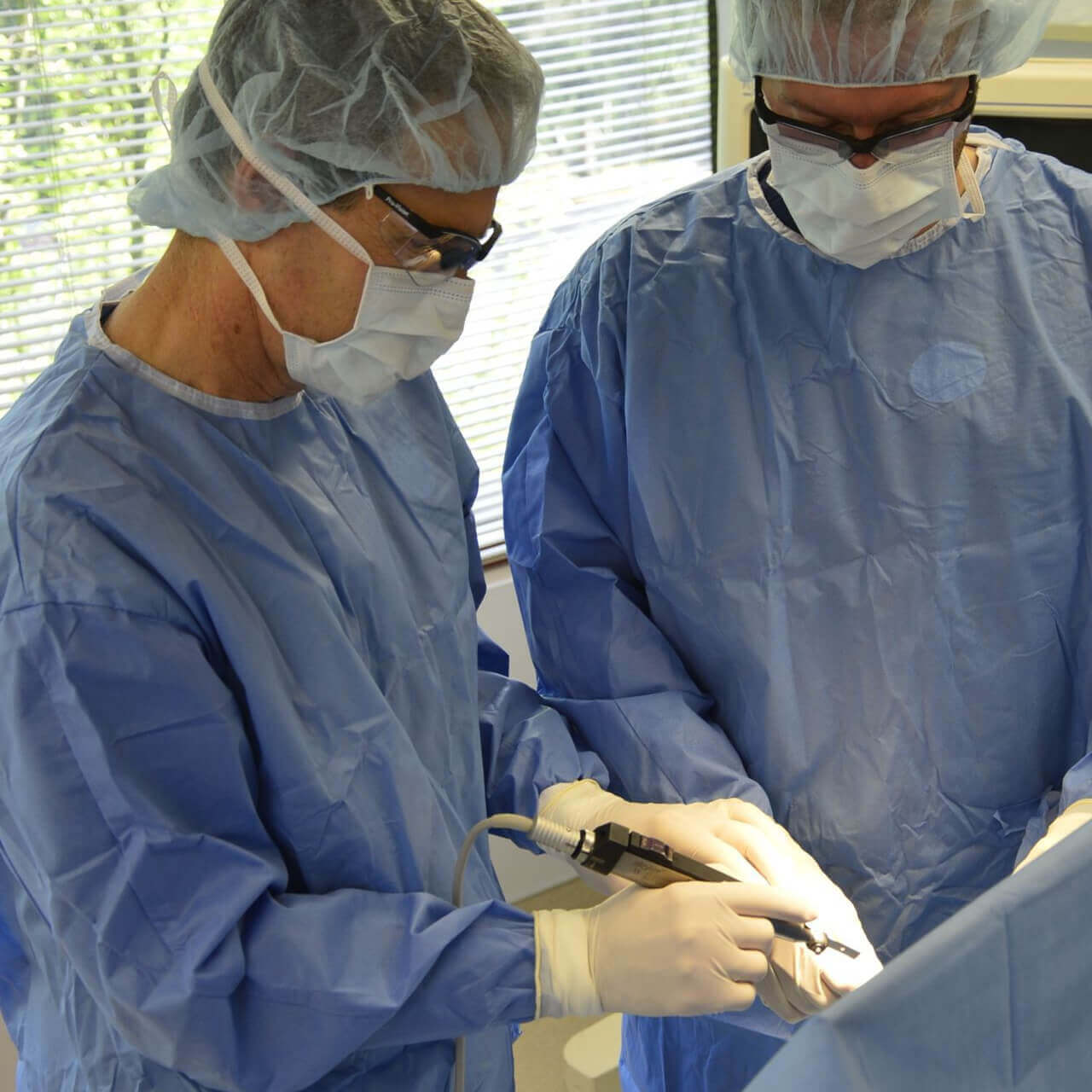 We have talked previously about timing for
bunion surgery
and how bunions progress over time. The challenge is that it is never the right time for
bunion correction surgery
. So what are your alternatives, how can you buy some time. There are some different options.
What to do while you are waiting for bunion surgery:


-If it is joint pain, then we can put sympathetic joint lubricant into the joint to protect the joint and reduce pain. This can last for many months with no down side as far as the cartilage and joint status goes.
-
Prescription orthotics
. Especially if it's not yet a severe bunion, orthotics can shift pressure off the joint and improve gait. They will not reverse a bunion but they can slow the progression down in some cases.
-Very roomy shoes that have a stiff forefoot. These can also help protect the joint and at the same time keep pressure off the joint.
-Various bunion splints and great toe spacers made of silicone gel.
-Topical pain relieving gels and anti-inflammatories such as Voltaren gel.


What not to do while you are waiting for bunion surgery:


-Avoid cortisone injections as they can damage the joint.
-Avoid tight fitting shoes and unsupportive flip-flops or sandals.
If you have a bunion and would like to discuss treatment options. We recommend that you come into our clinic for consultation. Give us a call at 425-391-8666 or
make an appointment
online today.