Dr. Nelson Discusses How to Get Rid of Plantar Fasciitis Permanently
Dr. Nelson Discusses How to Get Rid of Plantar Fasciitis Permanently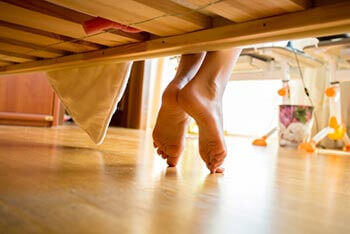 Plantar fasciitis
, heel pain or
bone spurs
of the foot can be extremely painful. Quite a few patients suffer from this and have been for years. We see patients that have had to change activities and even give up exercising. I personally suffered from plantar fasciitis and can empathize with patients when they are in extreme amounts of pain. Typically plantar fasciitis will exhibit pain in the morning or pain after prolonged periods of rest. However there can be many other presenting symptoms of plantar fasciitis. It is important to have heel pain evaluated as there are multiple causes and they all respond to different modalities.
I feel an x-ray is often warranted especially on the initial visit to rule out other causes. The x-ray can often reveal a bone spur or inflammation around the fascial band or even a
stress fracture
. Initial therapies for fasciitis usually include resting and stretching. There are many other initial treatment options and I can tell you the success rate is about 95% for our patients. There are a small number of patients who go on to have more of a chronic type issue and further diagnostic work workup is warranted. Often times an MRI or nerve conduction studies can be valuable for patients. Depending on the cause of the fasciitis there are many extremely successful long-term fixes for fasciitis. Often times or degenerative medicine or shockwave therapy can provide permanent fixes. If you suffer from heel pain and would like it fixed permanently come see Issaquah Foot and Ankle Specialists.
Give us a call at 425-391-8666 or
make an appointment
online.